The students council are off to a great start this year. We have our new president Luke Slattery , our treasurer Tadhg Duffy and secretary Lee O' Hanlon.
They guided our Norweigan principals and explained about our learning squads.
They used 40 euro of their funds from last years fundraiser to buy some jellies for all classes as a little reward for completing a maths trail for maths week.
They will be visiting knockaneen National school next week to see their Intel Mini scientist competition and Skyping soon with our partner school in Ashleigh River in Charleston South Carolina.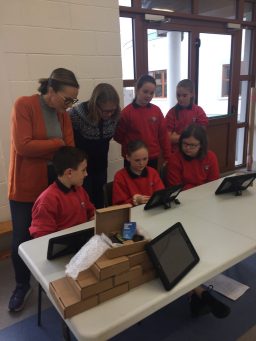 Back