Our Students Council
We are delighted to welcome our newly elected  council members for 2019/2020. These members are Emma Jacob, Ronan O'Leary,Diarmuid Carmody, Annabelle McFadden, Oisin Tully, Lily Carey and Adam  Polankai. Well done to all!
Each of these members will have the opportunity to serve on the council for 2 years. Of course we must mention our existing members, Aoibhin Corbett,Tom Fitzpatrick,Lauren Reidy, Lee O'Hanlon,Enya Dolan, Luke Slattery, Tadhg Duffy and Anna Sobieszzuk of whom are now serving their final year.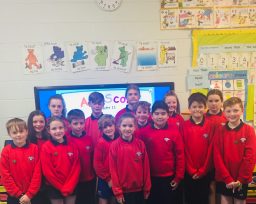 Back