Thank you !
I would like to thank each and every member of the Students Council for their fantastic contribution over the past year or 2 years for some!
During this challenging time of school closure yere wonderful work has not been forgotten 
A sincere thank you to our 6th class students, Enya, Tadhg, Luke, Anna ,  for their wonderful work on the council. The very best of luck with yere transition to secondary school. Ye were a wonderful asset to the council. 
To my current members I will see each one of ye  in September where we will discuss our future plans and ideas and where you can continue to be a voice for every boy and girl in the school. 
Well done! Have a lovely Summer.
Ms.Hassett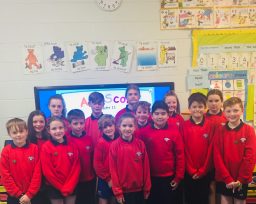 Back