Trad Music Group
The Trad Group have had a busy year and have welcomed lots of budding new musicians!
December began with a visit to Clarecastle Day Care Centre, providing a lively and lovely mixture of dance and music. This was followed by the Christmas Nativity which was held in the Church. Seinn na nÓg was the next big project for April and once again, the Trad Group did not disappoint. Parents, family and friends came to hear and see a wonderful display of talent in music, song and dance. Clarecastle NS was delighted to participate in celebrating the rich indigenous culture that our Traditional Irish Music brings to Church life.
Well done to all the musicians who attended on the night.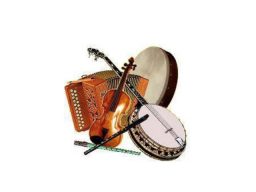 Back